Yes, I know it's now Saturday, but I still wanted to join in. I had so much to do yesterday, that I just couldn't squeeze this in until just now! So, I am pretending that I still have a couple of hours left of Friday and do this anyway. Besides, it is technically still Friday in California, right???
Anywho, if you would like to join in on this pretend it's still Friday and head on over to Golden Goodness and join in on the fun! Don't forget to link up!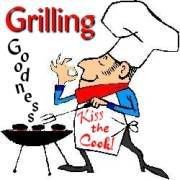 1. What is your favorite thing about Springtime?
Everything! I love the beginning blooms of the flowers and trees, the grass turning green, animals coming out of hibernation, and the temps warming up! Spring time is one of my favorite seasons! The other is Summer!

2. Do you prepare special, maybe even fun, meals for your kids? Example, please.
Not really.

3. What are you looking forward to this weekend?
Lots of family time!

4. Within driving distance, where do you like to go for a little getaway?
I would go to my uncle's property in Greene County. I love spending time there because we use it as a camping spot for a weekend. If it was warm enough right now, I'd probably be there, but it's still a bit cold yet!

5. Laundry detergent: liquid or powder?
My family used powder when I was a kid. I prefer to use the liquid though.

6. What does your spouse do around the house that you appreciate the most?
He does a lot around the house, really. Especially on his days off of work. I have to say that I appreciate him taking out the trash the most!

7. Do you converse with the grocery checker or pay and bolt?
I'm not much of a talker. I will chat with the grocery checker if he/she speaks to me first, but I mostly just pay and bolt...

8. Have you ever had an MRI? (If you feel comfortable sharing why, please do.)
No.